Bertram Stool (Full Perm) - Free Gift
The opening of my new store at the Builder's Brewery village prompted me to create this group gift. However, after finding out that some members of my group couldn't afford to leave another group to join the Builder's Brewery, I decided to make it available for both the members of the Builders Brewery and my own group store members. This mesh stair stool was designed to match the other Bertram items, so I hope you find time to check them out as well.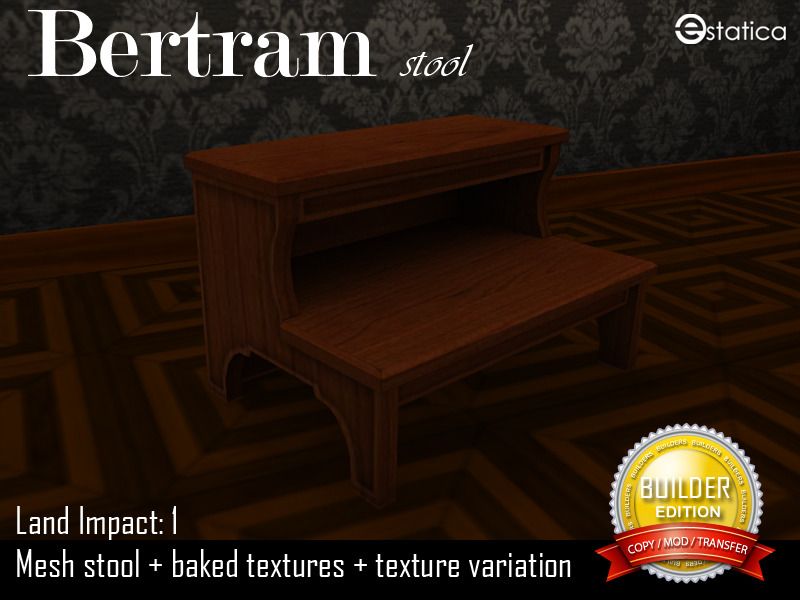 If you visit my
Main store
, you need the estatica group store tag activated instead (joining my store group costs L$50).